Billie Eilish arrives, serving glamour in layers of green lace, black ribbon and a silky corset gown.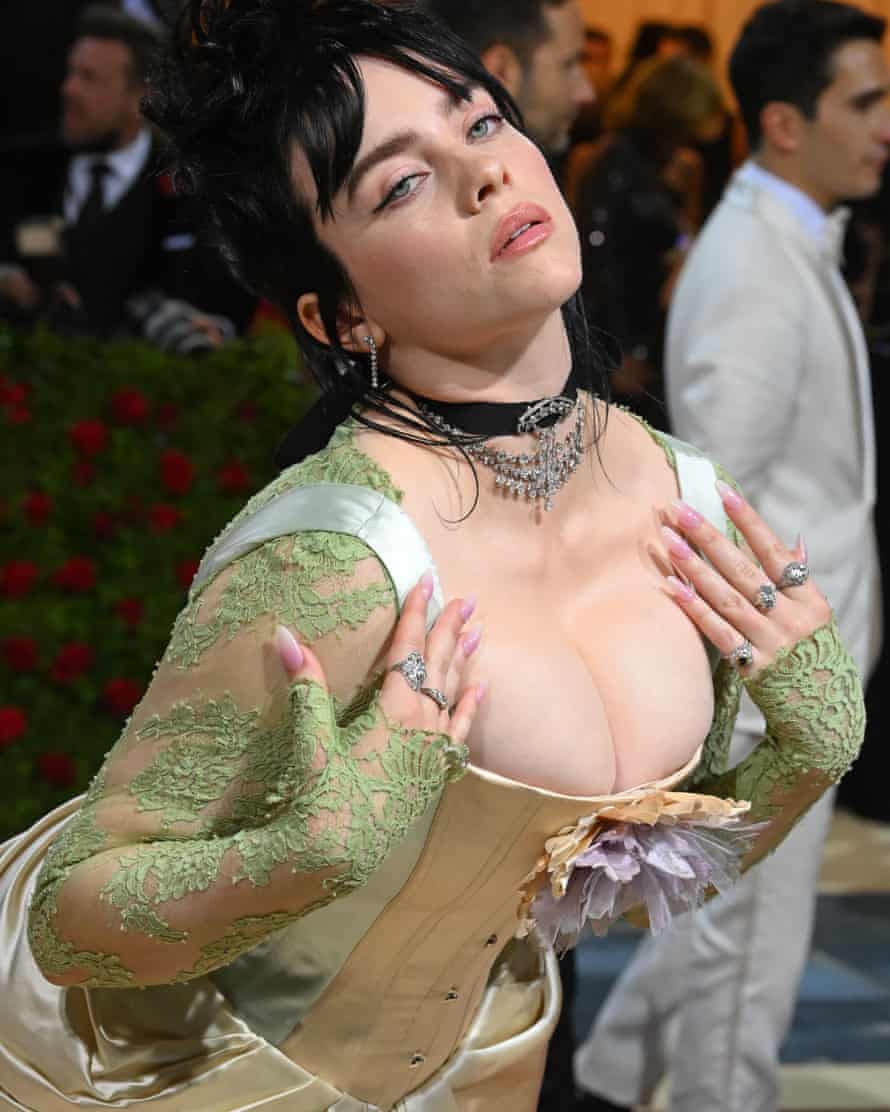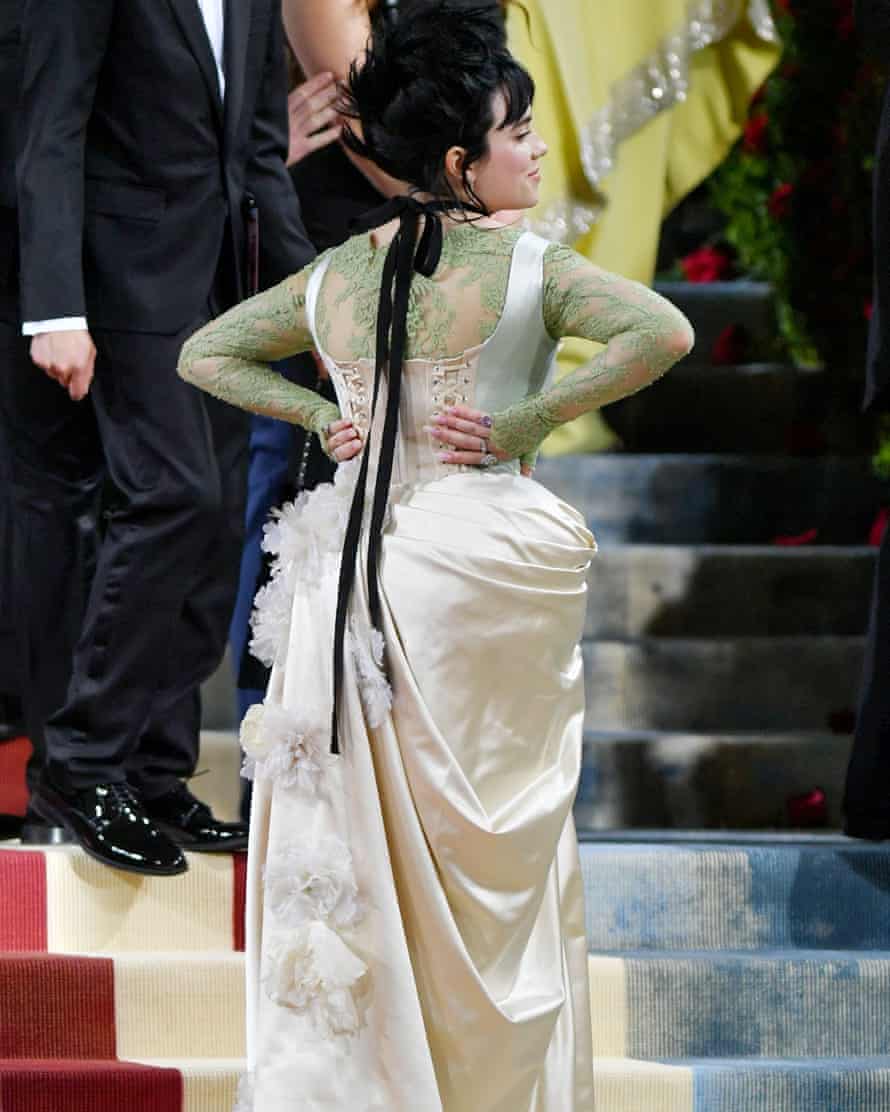 Cynthia Erivo is wearing a drop-waist Louis Vitton ensemble of feathers, lace and a towering headdress.
Tessa Thompson in Iris van Herpen is Romy and Michelle at the front, Disney princess at the back.
Sigourney Weaver, arriving on the red carpet with designer Michael Kors, tells Vogue:
When I think of the gilded age I think of women as being so encased … but these wonderful gowns [today] have freedom. When I look at these women's tight gowns I know what they want is to take off their corsets and get the vote.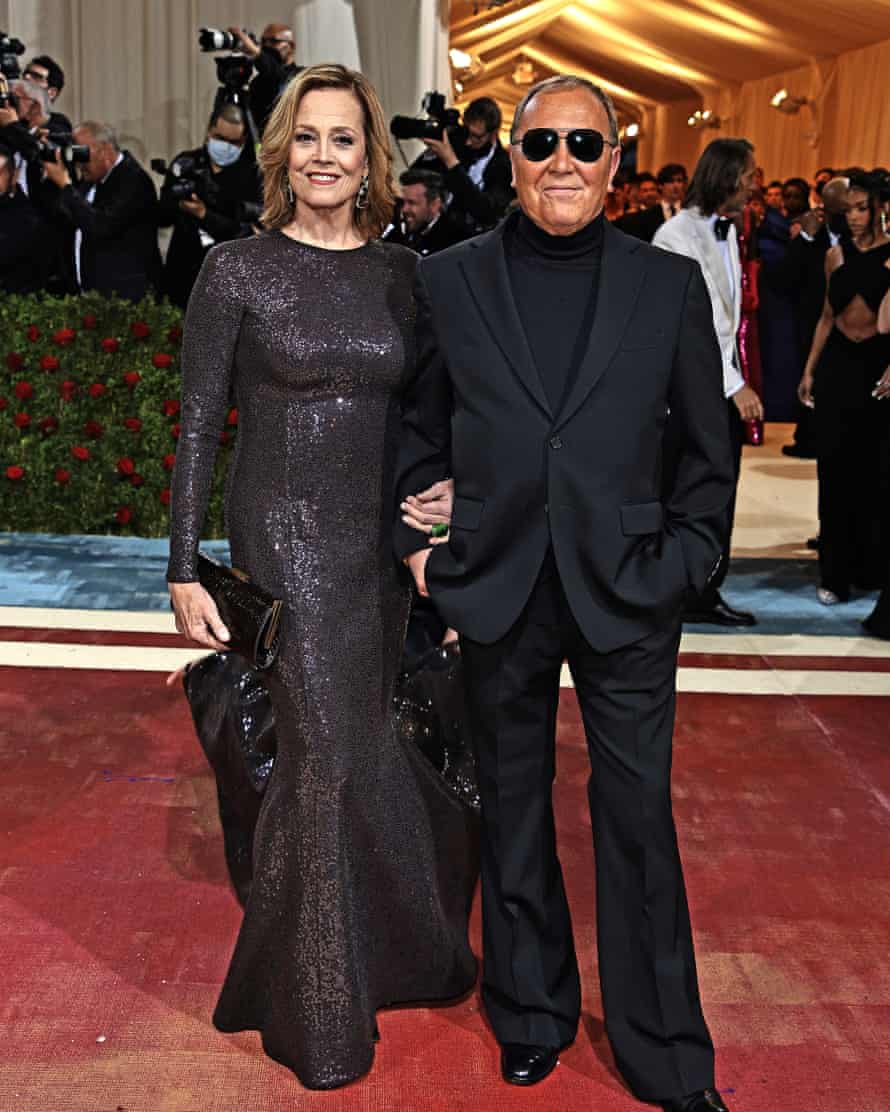 Former US secretary of state Hillary Clinton returns to the Met Gala after 21 years wearing a custom wine-coloured gown by Joseph Altuzarra.
The design pays homage to the "friendship quilt", popular in the US from the late 1800s, when people signed their names on blankets to mark a special occasion.
The hem of Clinton's dress is stitched with the names of 60 women she admires. Among them are Rosa Parks and Lady Bird Johnson.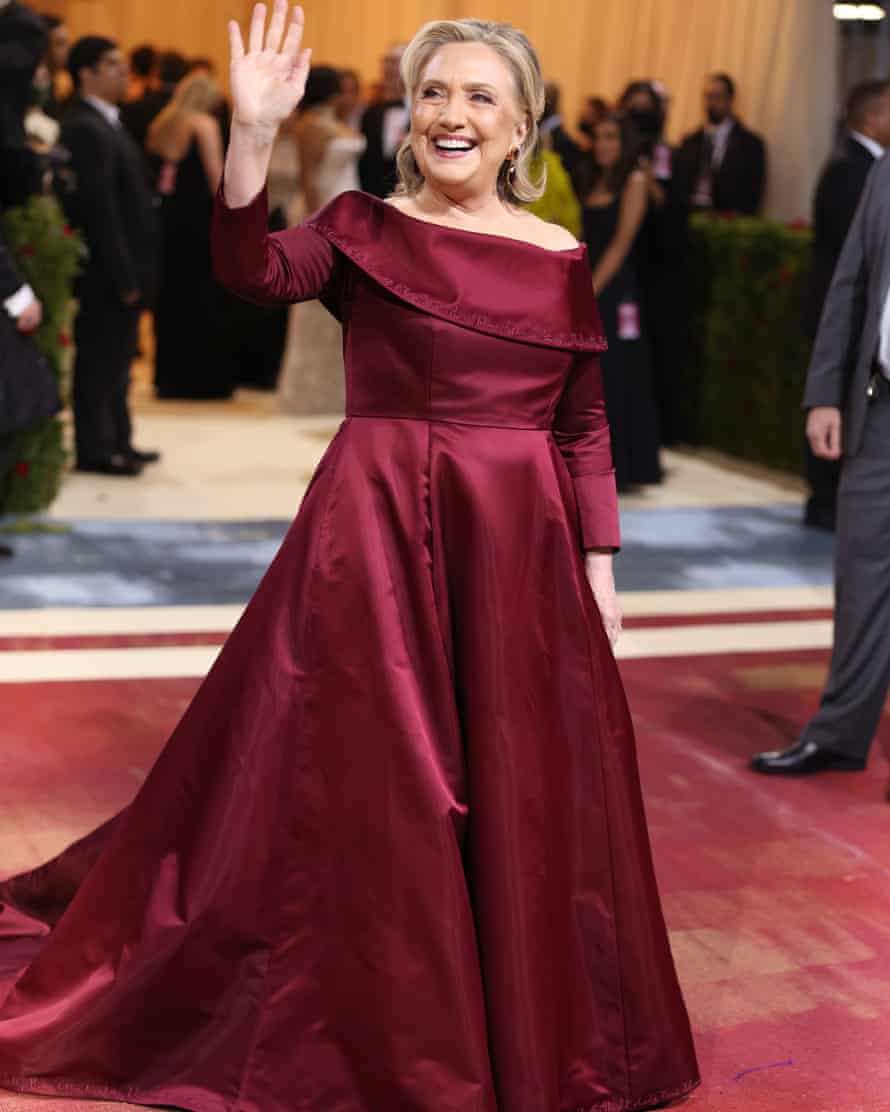 US singer-songwriter Teyana Taylor and model Winnie Harlow arrive looking ethereal.
Across Twitter, people are comparing Shawn Mendes in a dapper navy and burgundy coat to Dr Strange and Mr Darcy.
I personally think he looks closer to a viscount from Bridgerton.
Model Genesis Suero sports a princess neckline and puffy sleeves.
Model Alton Mason, bedazzled in a Prada cape, tells GQ Magazine:
"I feel magical. I feel powerful. I feel strong."
Somebody send an invite to Ashley Tisdale, please.