JEFFERSON CITY — Gov. Mike Parson's administration is moving to launch a hotline for farmers facing mental health challenges.
In bidding documents issued Friday, the Missouri Department of Agriculture is seeking companies to operate a call center aimed at addressing concerns about suicide and stress that are unique to the farming industry.
"The contractor must provide a Missouri Farmers Stress Hotline specializing in Missouri agriculture and geared toward Missouri farmers, ranchers and communities," the document notes.
The proposal comes after years of study by farm groups that have found high levels of stigma that center around stress and mental health when it comes to rural adults.
"Opening up the conversation has been a key focus of the farming and ranching community," said Tyler Madsen, spokesman for the Missouri Farm Bureau.
That has changed the outlook for farmers.
According to a January 2022 report by the American Farm Bureau Federation, 92% of farmers and farm workers now say they would be open to talking to their friends and family about mental health solutions, which is up 22% from 2019.
In addition, the report found a majority of rural adults (52%) and farmers/farm workers (61%) are experiencing more stress and mental health challenges compared to a year ago, and they are seeking methods of care because of increased stress.
Farming is already among the most hazardous industries, with a high rate of fatal injury as well as a high rate of death due to stress-related conditions such as heart disease.
The pandemic added stress to farmers, many of whom saw their supply chains erased because of health and economic changes brought on by the global health crisis.
But, even before the pandemic, farming was battling high rates of suicide. For example, men in rural Missouri had the highest rate of suicide deaths in the state, at 35.6 per 100,000 residents in 2017, according to the Missouri Hospital Association report. That is nearly double the statewide rate of 18.8. The U.S. rate at that time was 14.
Meantime, there also is a shortage of behavioral health professionals in rural America, leaving large swaths of Missouri and other states without resources to address the crisis.
In an essay written last year, Missouri Farm Bureau President Garrett Hawkins urged farmers and their families to reach out to people struggling with anxiety, depression or other mental health concerns.
"As farmers and ranchers, we pride ourselves on being strong and independent. That doesn't mean we have to tackle every challenge, including mental health, on our own," Hawkins wrote. "A healthy farm or ranch is nothing without a healthy you."
According to the bidding documents, officials believe there may be an estimated 12,000 hotline calls per year.
"The contractor shall operate support services for the Missouri Farmers Stress Hotline 24 hours per day, seven days a week, including holidays and weekends, via telephone and text messaging," the documents note.
In addition, the contractor's hotline must be staffed with trained mental health professionals trained to respond appropriately to callers and must "strive to improve the health and safety of Missouri farmers, ranchers and communities."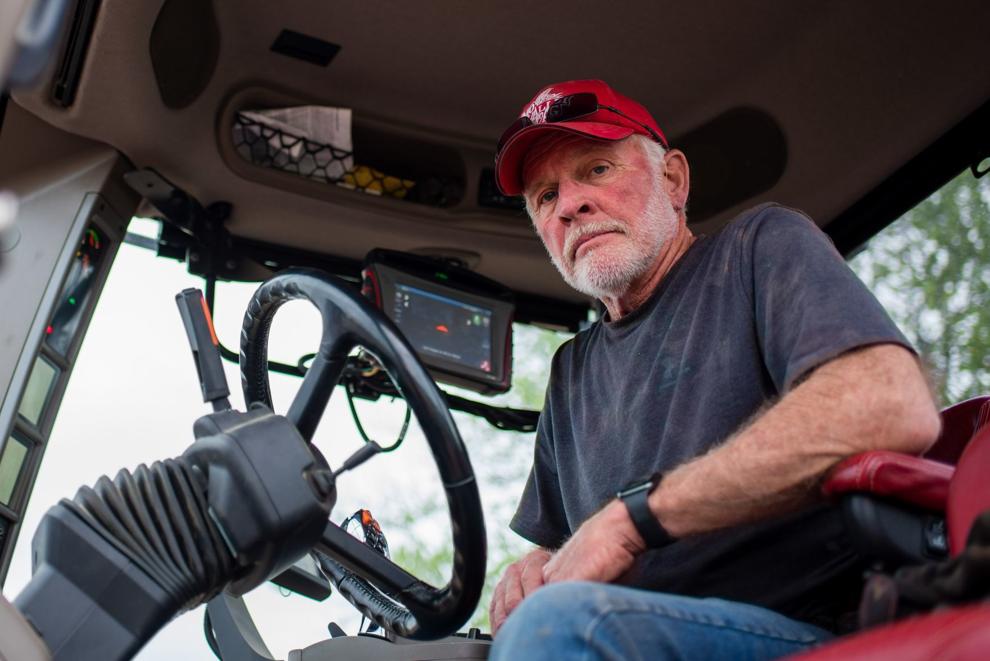 If you or someone you know exhibits warning signs of suicide, call 1-800-273-TALK, text 741741 or visit suicidepreventionlifeline.org.