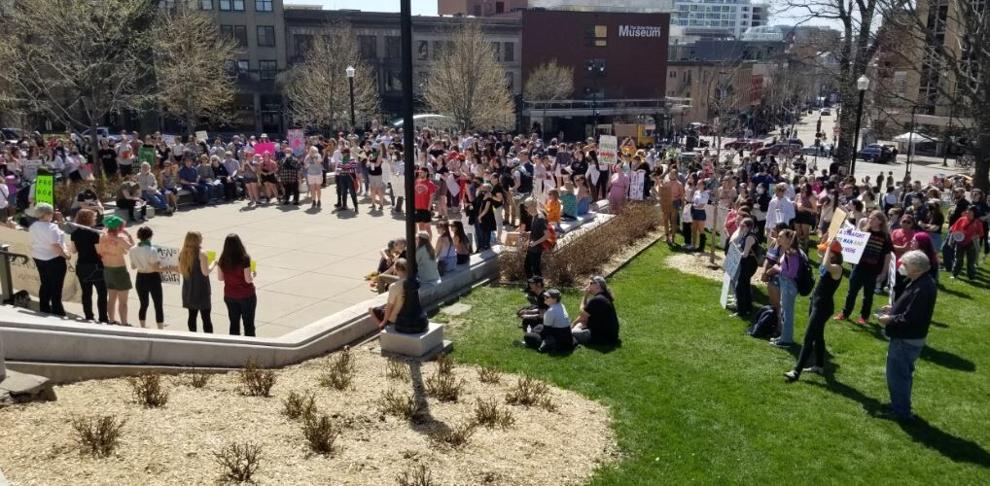 MADISON (WKOW) — Saturday afternoon, a large group rallied at the Wisconsin State Capitol in support of abortion access.
Those who support abortion access expressed their frustration over the leaked draft opinion from the US Supreme Court that would overturn Roe v Wade.
"I think it's absolutely horrifying," said Kate Diamond, Co-Chair of the Socialist Feminist Collective.
Protesters who came out say they're angry over the possible consequences of this opinion.
"These laws don't stop abortions. They stop safe abortions," said Lauren Jubb.
Protest organizer Kate Diamond said she's in a unique position.
"I have one kid. I have another on the way. I've had an abortion," said Diamond.
Because Diamond has experienced both sides of the issue, she believes abortion should be a choice.
"I can't fathom being a person capable of procreation not having control over my own body," said Diamond.
Those who oppose abortion don't see the leaked draft opinion as a victory just yet. They're cautiously optimistic.
"Gives us a lot of hope, to see that, you know, there could be some changes down the pike," said Anna DeMeuse, Communications Director with Pro-Life Wisconsin.
DeMeuse said that even if Roe v Wade is overturned, there's an exception that would still allow some abortions, and Pro-Life Wisconsin wants that to end.
"We believe that every single life, whether or not they are conceived in positive circumstances, or out of rape, incest, or, you know, in the case of the life and health of the mother, that each child is worthy of protection," said DeMeuse.
The US Supreme Court is expected to issue its final decision on the case that could overturn Roe v wade in June or early July.